Bargains
|
Kristen Oliver
Britannica
Costco is one of the most popular stores in the United States, with a revenue of over $195 billion a year. Over 116.6 million members shop at Costco, and for good reason. You can find just about anything you need, in large quantities and at a good price. So why shop anywhere else?
Well, because it doesn't necessarily pay to buy everything at Costco. With inflation on the rise, buying in bulk might seem like a good deal under any circumstances, but it's not. Out of the over 4,000 products that Costco offers, we have selected the BEST and WORST things to buy to help you make sense of it and save more money.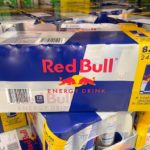 The Krazy Coupon Lady
Advertisements
Advertisements
Advertisements
Did you know that Red Bull is the bestselling energy drink in the United States? In fact, in 2020, 7.9 billion Red Bull cans were sold. In 2021, it generated not less than 3.26 billion U.S. dollars in sales. However, buying your favorite energy drink at Costco is not the best idea financially speaking.
As Joanie Demer from The Krazy Coupon Lady points out, this type of product is usually much cheaper elsewhere than at Costco, especially if you use some sort of coupons, or if you take advantage of store sales, such as the two-for-one sale. It's also cheaper on Amazon, where you can save $0.49 per can.
Price Comparison
❌Costco: $39.99 for a 24-count / $1.67 per can
✅Amazon: $28.32 for a 24-count with Amazon Subscribe & Save / $1.18 per can