Pizza Warmer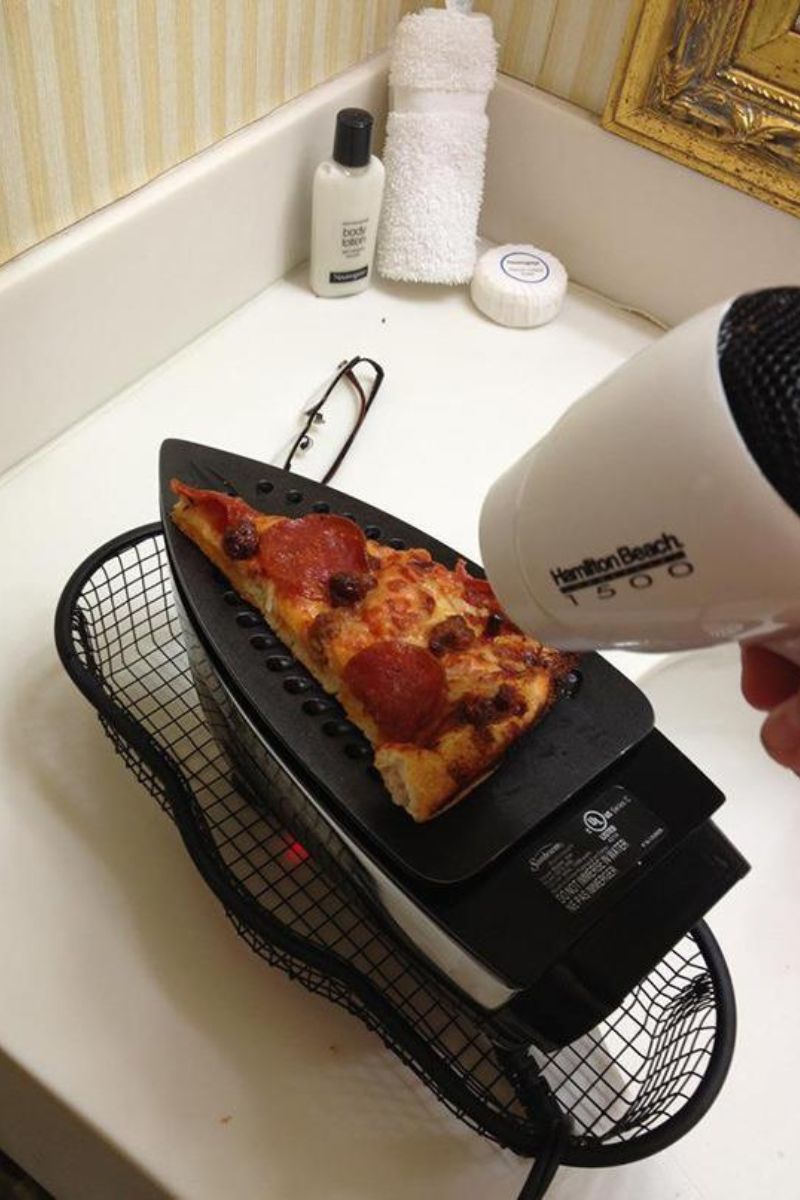 Yahoo
Have you ever been in a situation where you want to reheat a slice of pizza but don't have access to a microwave or an oven? Well, have no fear because we have an amazing solution. Most of these tools can be found in a typical hotel room.
You'll just need a small wire basket, an iron, and a blow dryer. Place the basket on the counter, turn on the iron, and set it in the basket. Next, place the slice of pizza onto the iron and grab the blow dryer. Blow hot air onto the pizza and it will be warm in no time.
Packing Tape Cup Holder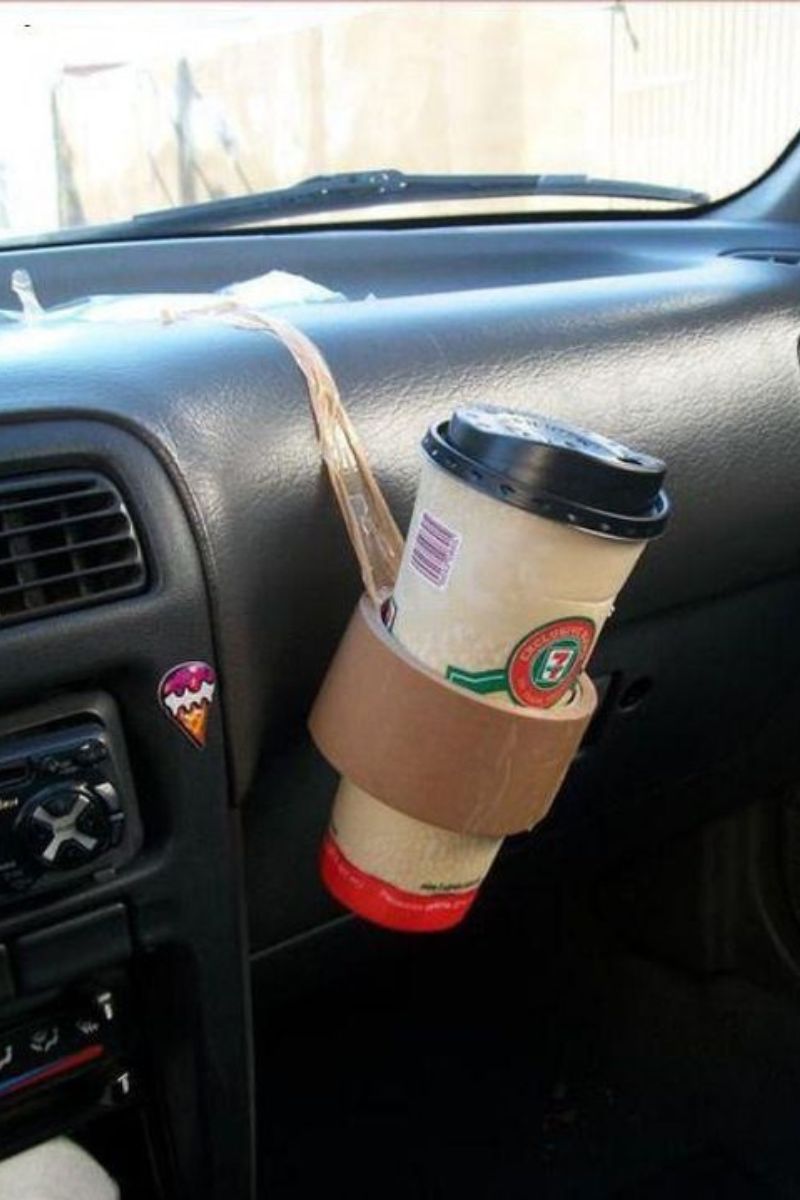 LOLSnaps
There is nothing worse than having no place to put your drink while driving. It just takes one speed bump to send your beverage spilling all over the car. This next hack is a quick fix that you have to see to believe and it just takes a roll of packing tape.
Simply unroll a bit of the tape and stick it to the dashboard, releasing a few inches of the tape. Next, grab your beverage and jam it down into the center of the tape ring. Can you believe how simple that is? Just be careful when turning corners because the cup may swing around a bit.
Drill Cake Mixer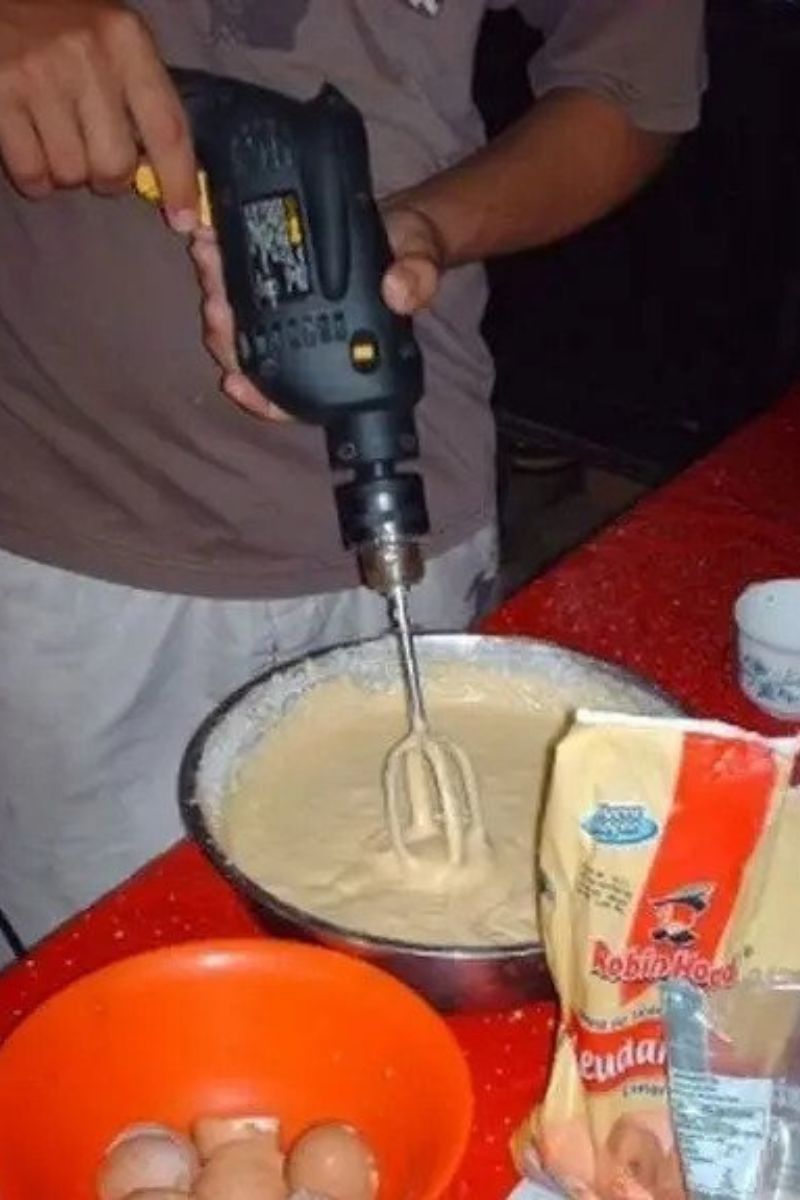 Buzzfeed
It's so cool when there is a crossover between power tools and baking. This unexpected combo might just be a stroke of genius. There's no need to buy a hand mixer next time you're making a cake because you could just use a power drill to mix the batter up instead.
Just head to your toolbox and grab a drill, then stick a beater in the hole where a drill bit would normally go. This DIY hack couldn't come at a better time because KitchenAid mixers don't come cheap. The person in this photo proves that they are both a craftsman and a homemaker.
Kiddie Pool Fountain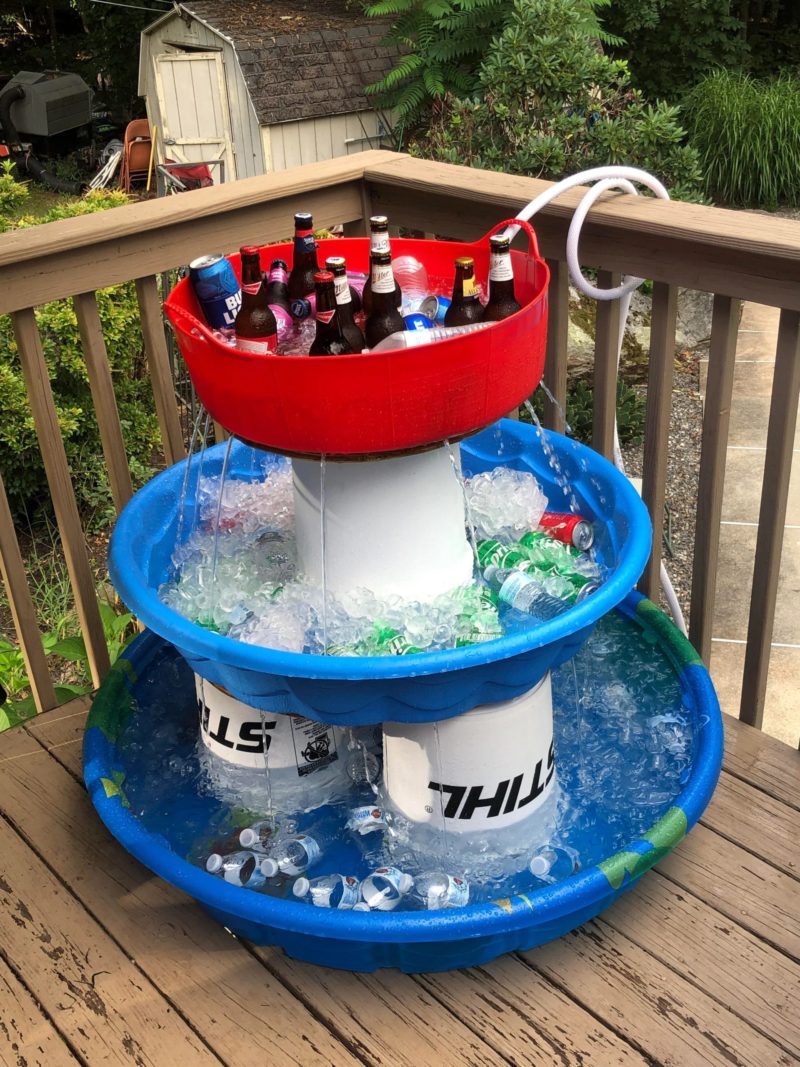 Reddit
Looking for a hilarious way to keep drink chilled at your next outdoor gathering? Why not create a kiddie pool fountain? Here are the supplies you'll need to get started: two kiddie pools, 4 buckets, a large container, a garden hose, ice, and a ton of beverages.
Stack it all up, poke some holes in the top container, and stick a running hose into the top. Dump bags of ice and drinks into each tier. Then sit back and watch the wonderful fountain overflow. This will impress all of your friends and keep their beers nice and cold.
Cologne Spayer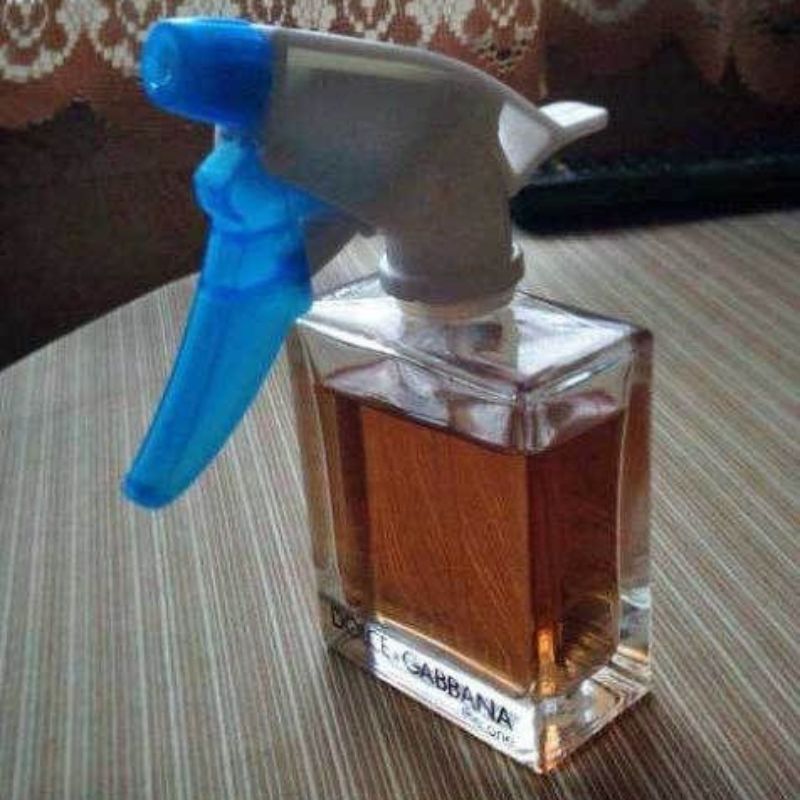 Design Inspiration
This next life hack is for the distinguished gentleman. If you ever lose the spray nozzle to your cologne, it may seem like you should just trash the rest of the bottle. Not so fast, mister. There is a way to fix the situation without breaking the bank. You just need to grab a spray bottle.
Unscrew the nozzle and tube off of the spray bottle and screw them into the top of your favorite cologne. Good as new! This amazing life hack will save you so much cash, and the added bonus is that you'll smell nice while not spending money. You're welcome.
Jiffy Pop Fire Alarm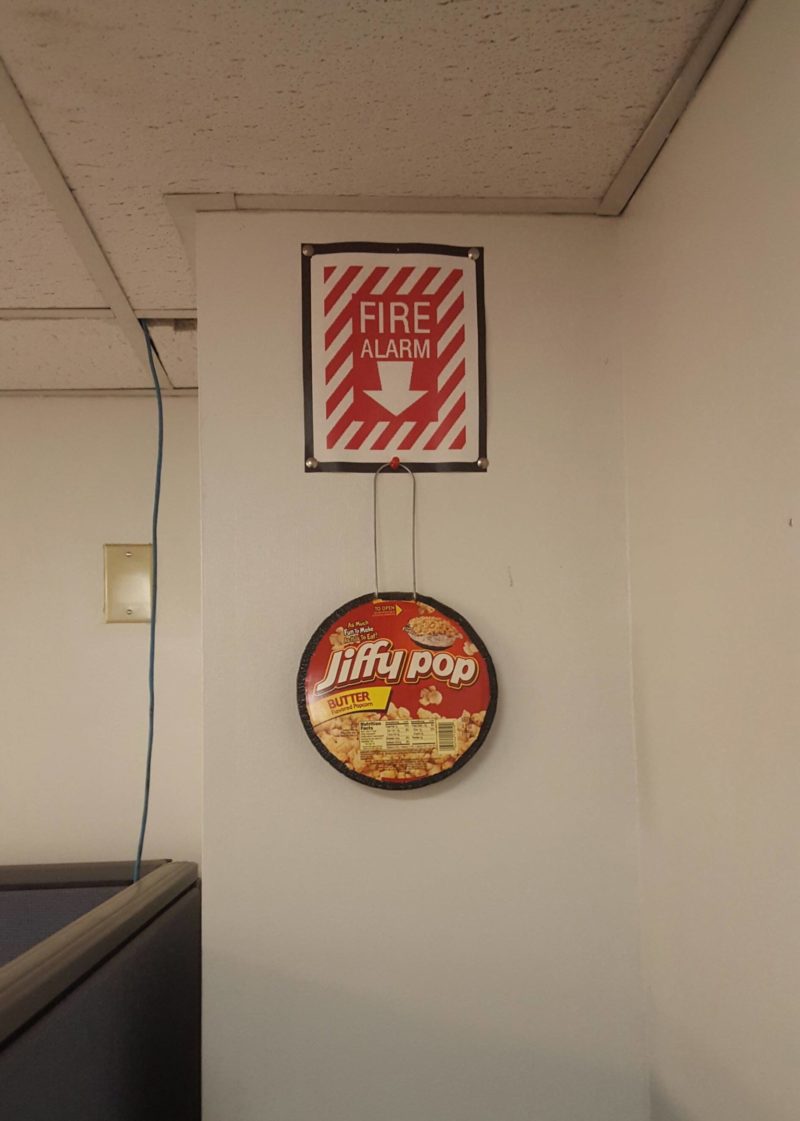 Imgur
This next life hack is a stroke of genius. Don't have access to an official fire alarm? Don't even worry about it. Just grab a package of Jiffy Pop Stovetop Popcorn and hang it on the wall in your kitchen. If a fire breaks out, the popcorn will start popping and alert you to the emergency.
If the sound of popcorn popping doesn't get your attention, then the yummy smell certainly will. For legal purposes, we're just going to go ahead and tell you that this is a joke. Please don't actually replace any fire alarms with Jiffy Pop Stovetop Popcorn.
Mountain Dew Shower Head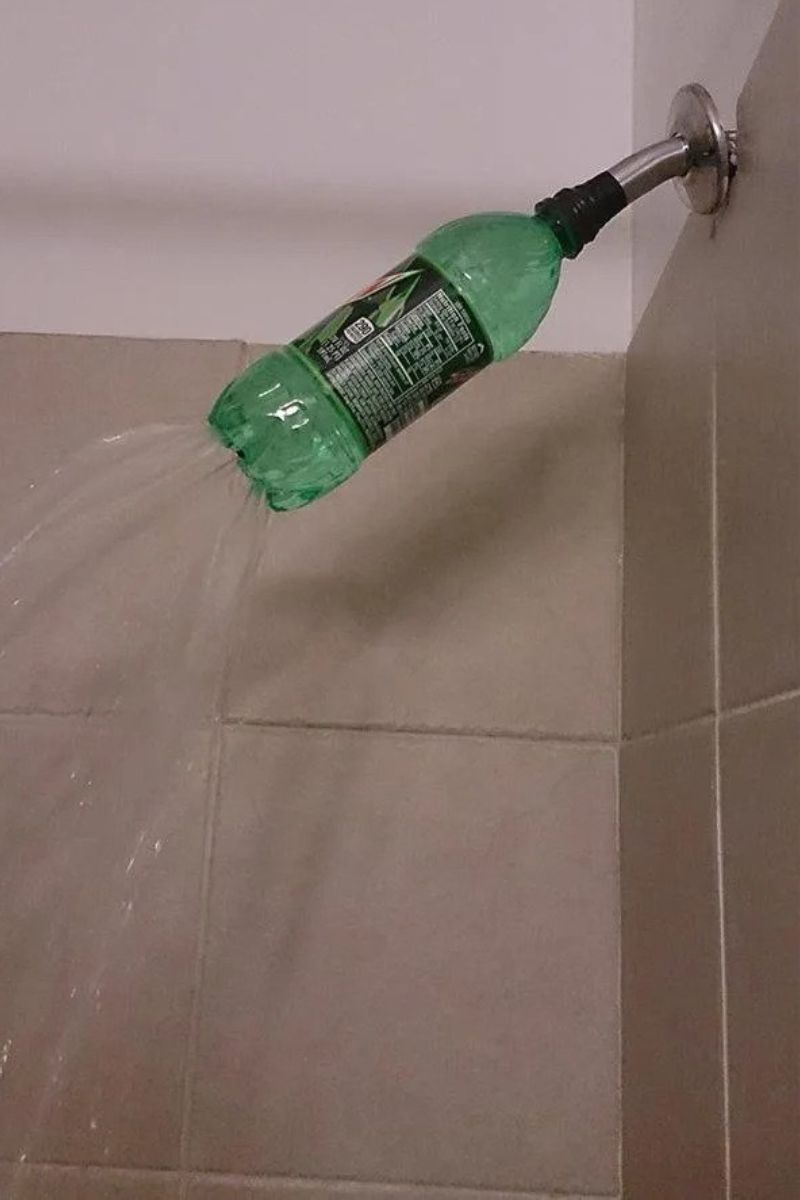 Yahoo
Some solutions can be so simple that they're almost hard to believe, especially when it comes to home repairs. It can be expensive to replace a broken shower head, but don't go running to the hardware store just yet. If you have an extra plastic drink bottle laying around, it could do the trick.
The person who invented this trick obviously had a taste for Mountain Dew. Anyway, poke some holes in the bottom of the bottle with the sharp object of your choice. Place the top of the bottle onto the pipe where the showerhead should go, and wrap electrical tape around it to seal.
iPad Stand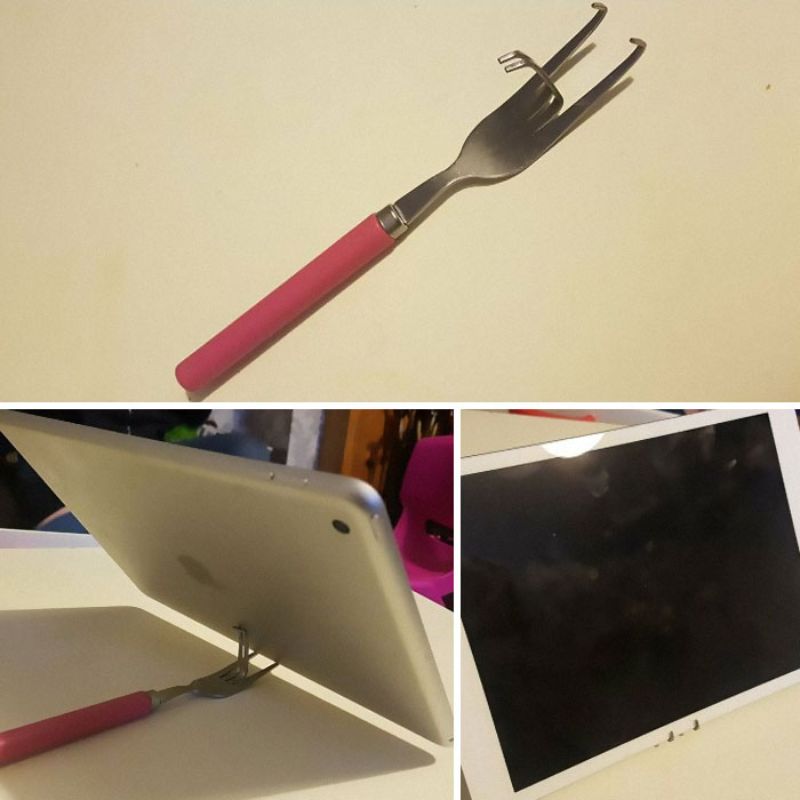 Bored Panda
It seems like everybody has an iPad or tablet these days, and there are all sorts of accessories on the market to help prop one up. Why spend your hard-earned money on an expensive tablet stand when you can find the perfect fix waiting for you in your utensil drawer?
Just head on into your kitchen and grab a fork. Bend the two inner tines, lay the fork down onto a hard surface, place the iPad down on top of the outer tines, and lean the device back onto the bent tines. This trick is so simple that it's almost insulting.
Hairbrush Side Mirror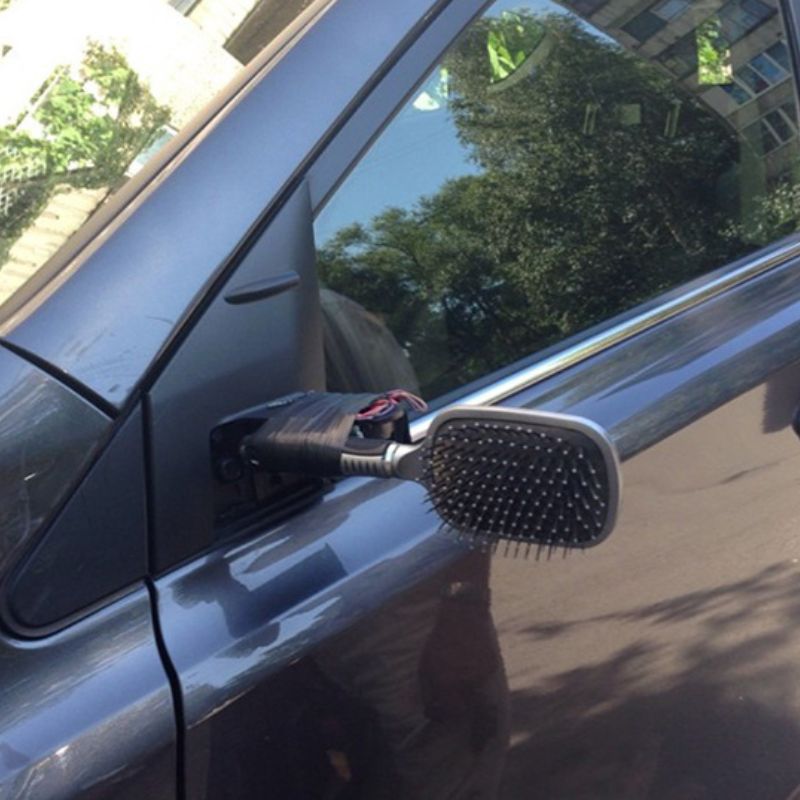 Smiley's Glass
People can be so inventive when it comes to DIY projects that the next item on this list shows that necessity is the mother of invention. Some poor driver lost their side-view mirror, and rather than trust it to a repair shop, they took matters into their own hands. 
Instead of replacing it with a new mirror, they used a hairbrush. Hopefully, there's a mirror on the other side of the brush, otherwise, we're not sure if this was a good idea after all. Either way, this person gets extra points for showing such creativity.
Problem Solved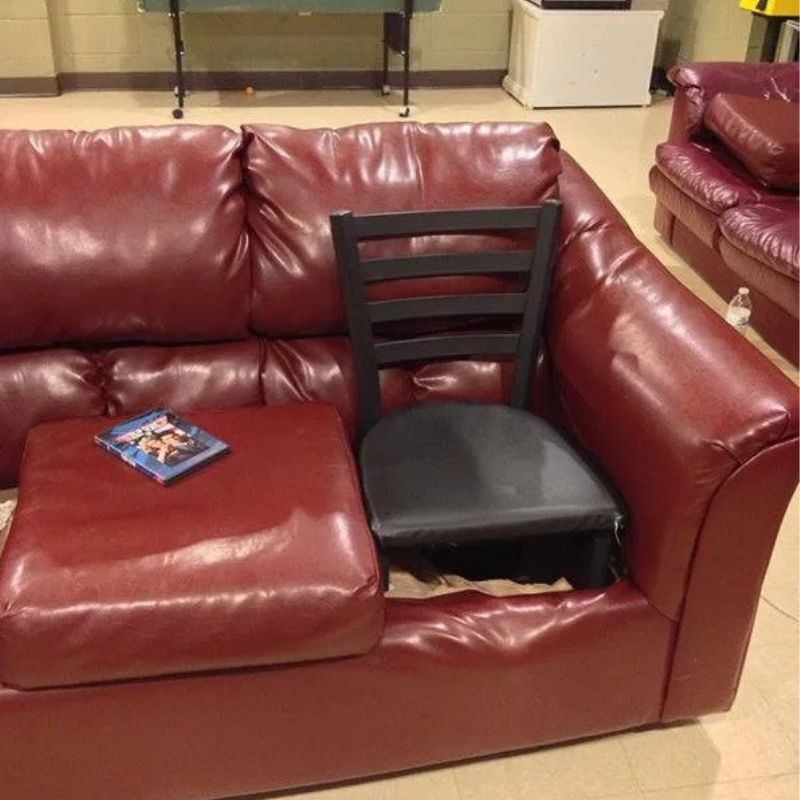 Yahoo
This is so bonkers that it's hard to believe somebody thought that it was a good idea. What is a person to do if the bottom of their couch falls out? You could buy a new sofa, but who wants to spend that much money on replacing it? Not these people, that's for sure.
They literally found a way to fix the problem and it more than likely didn't cost them a penny. They just shoved a dining room chair into the spot and now their couch is good as new. They now have one less chair in the dining room, but who's counting?
Lawn Chair Wheelchair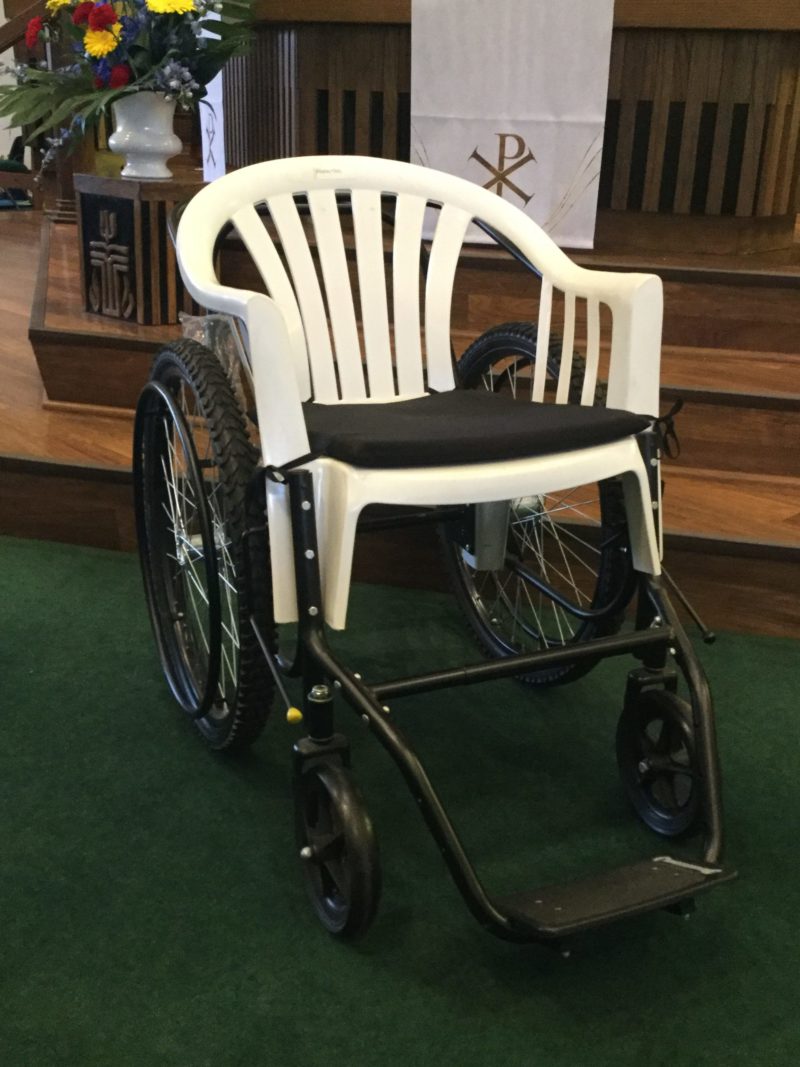 Grace Presbyterian Church
This next item proves that when there's a will, there's a way. This amazing invention could come in handy for people who are immobile and don't have extra money for an exorbitantly priced wheelchair. All it takes is a few bicycle wheels and a plastic lawn chair.
We like the addition of the cushion in the seat to make it nice and comfy. This is actually part of a project created by Don Schoendorfer of Los Angeles who creates these free lawn chair wheelchairs for those in need. That makes this DIY hack even more awesome. 
Please Honk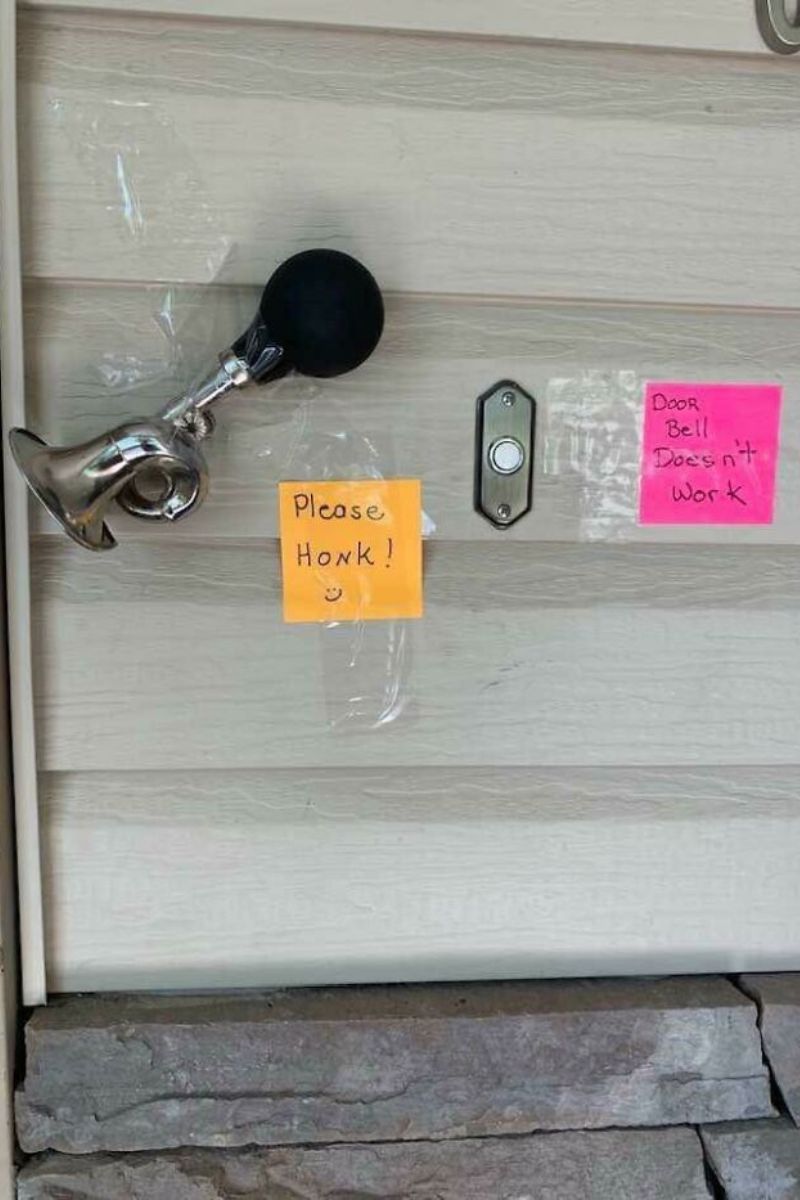 Yahoo
Is your doorbell on the fritz? These folks found a clever way to get around the fact that their doorbell quit working. They didn't call a handyman to come and replace it with a new one and you shouldn't either. All you need to recreate this hack is some Post-It Notes, a marker, a bicycle horn, and some tape.
The first step is to write messages on the Post-It notes, alerting people to the fact that the "Doorbell doesn't work" and to "Please honk". Then you grab some tape and stick the bicycle horn on your front porch. Now your guests can announce their arrival.
Good Enough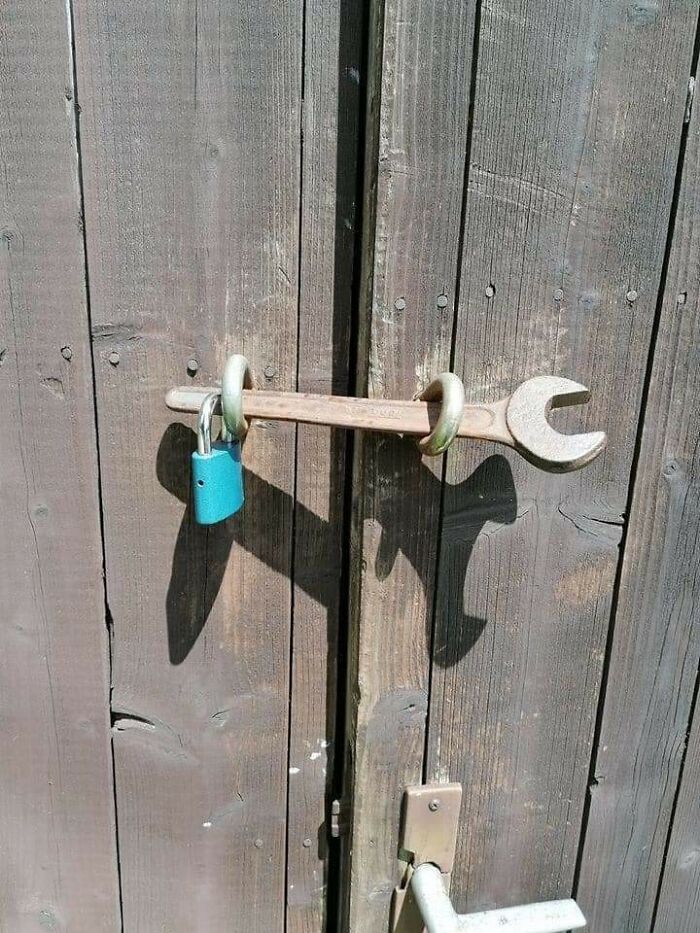 Bored Panda
If you're in need of an outdoor lock but don't want to take the time to run to the hardware store for supplies, this next DIY tip is just for you. There's no need to spend your precious pennies on an actual lock because you can just take a dive into your toolbox.
Simply grab a wrench and shove it between two loop screws affixed to the gate. Then slip a padlock into the hole at the bottom of the wrench. We dare anybody to try to bust down this makeshift lock situation. Nothing is going to get through that thing.
Hot Dog Rake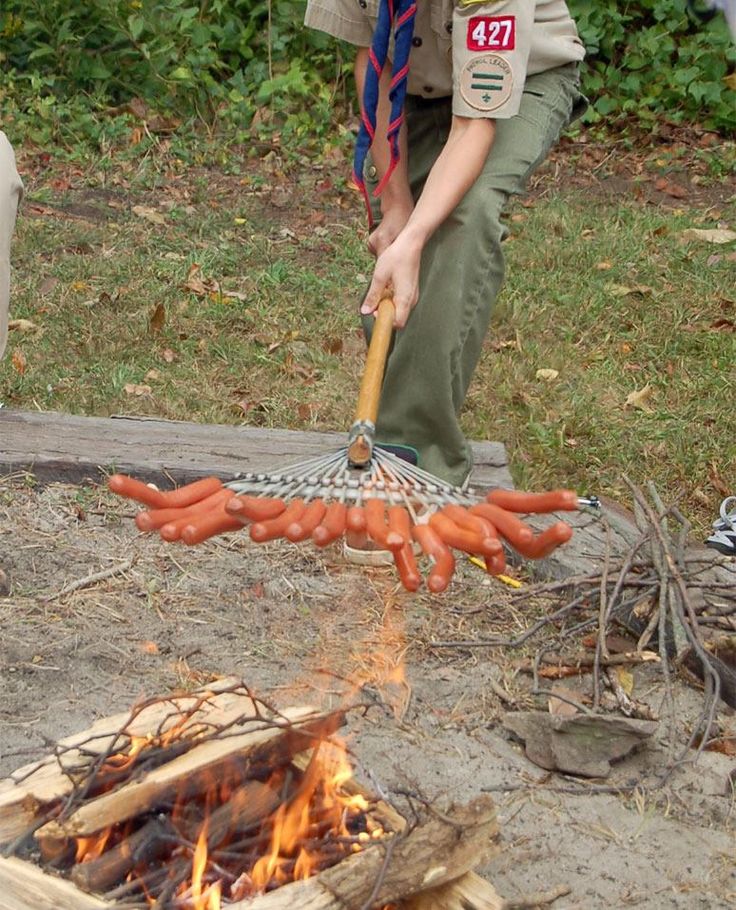 Pinterest
If you enjoy grilling out or roasting wieners over an open campfire, then you will be so impressed by the next pic. We have a way for you to roast a ton of hot dogs all at one time. It uses one versatile tool that you would never think could do the job.
We're talking about a rake. So, next time you're having friends over for a barbecue, fetch your rake from the garden shed. Simply slide a hot dog on each prong of the rake and hold them over the flames. Whoever thought of this trick deserves a raise.
Solo Cup Speaker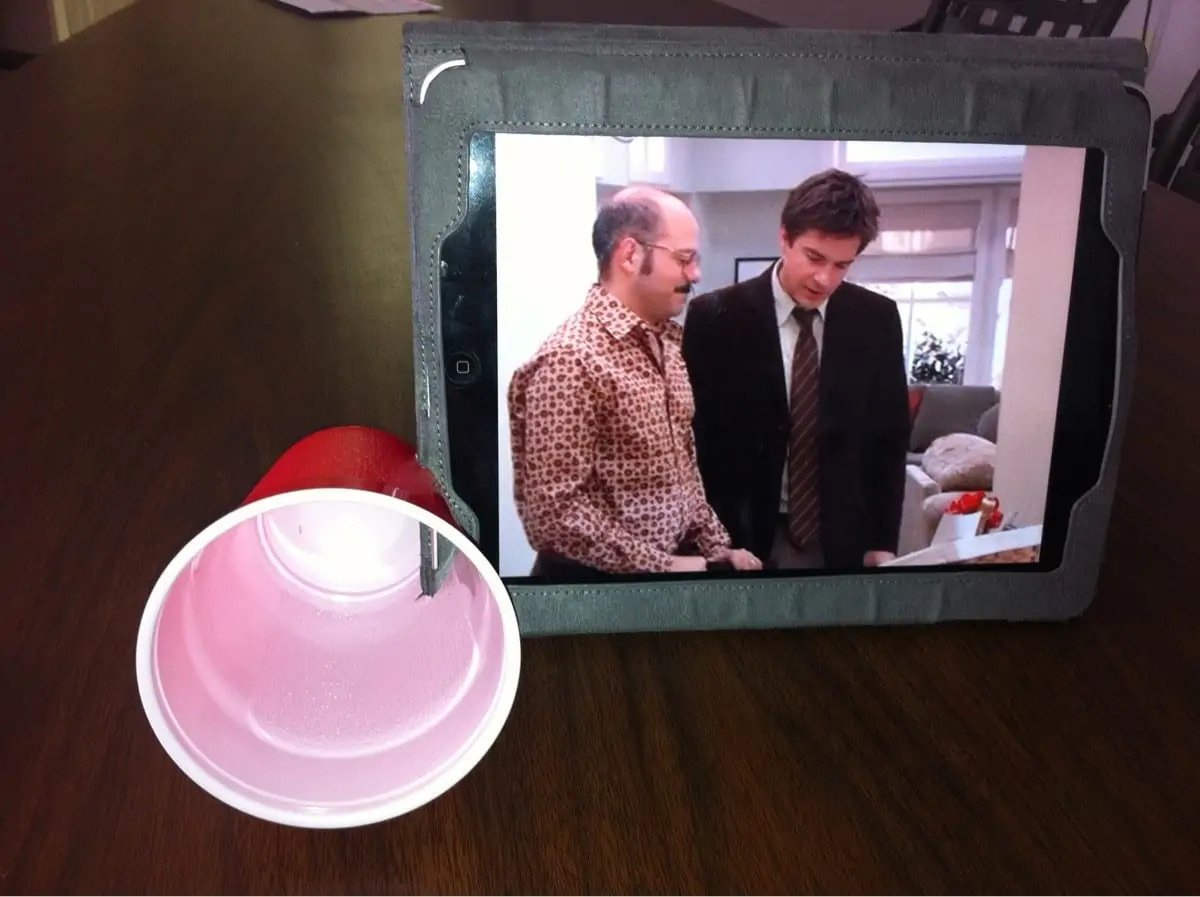 HomeHacks
If you enjoy streaming shows on your tablet but feel like the speaker just doesn't do the best job of amplifying the dialogue, don't go buy an expensive bluetooth speaker. Red SOLO cups come in handy for many things, but did you know that you can use them as a speaker?
Just cut a slit on the side and slip it over the speaker on your tablet. Be sure to cut the hole on the bottom of the cup because it will make the sound quality much better. Who knew that SOLO Cups were useful for more than just holding booze at parties?
Microwave Mailbox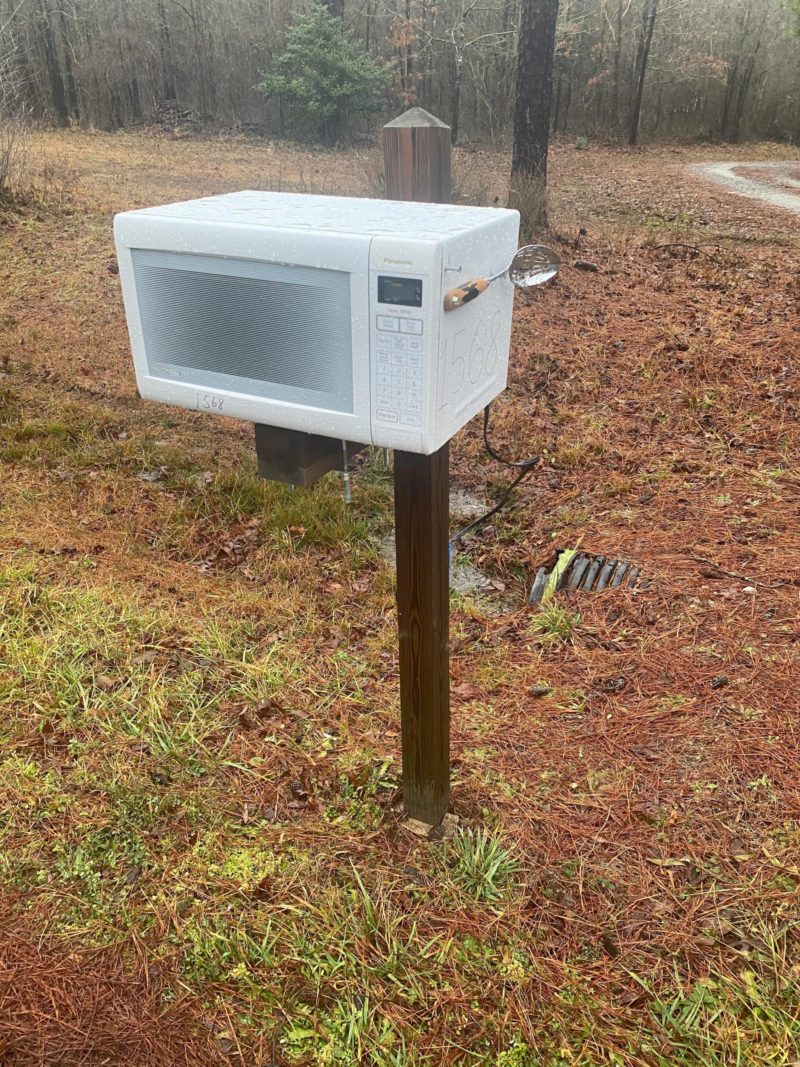 Reddit
We love a funny mailbox as much as the next person and this has got to be one of the best out there. Someone had the brilliant idea of transforming an old microwave into a mailbox. Earth-lovers will appreciate this one because it's a great example of upcycling old appliances.
There's a lot to be seen in the details as well, like how the carrier signal flag is actually a slotted spoon. This photo wins the award for best use of kitchen tools. We can only imagine how satisfying it must be to push the lever and watch your mailbox door pop open.
Coat Hanger Chip Clip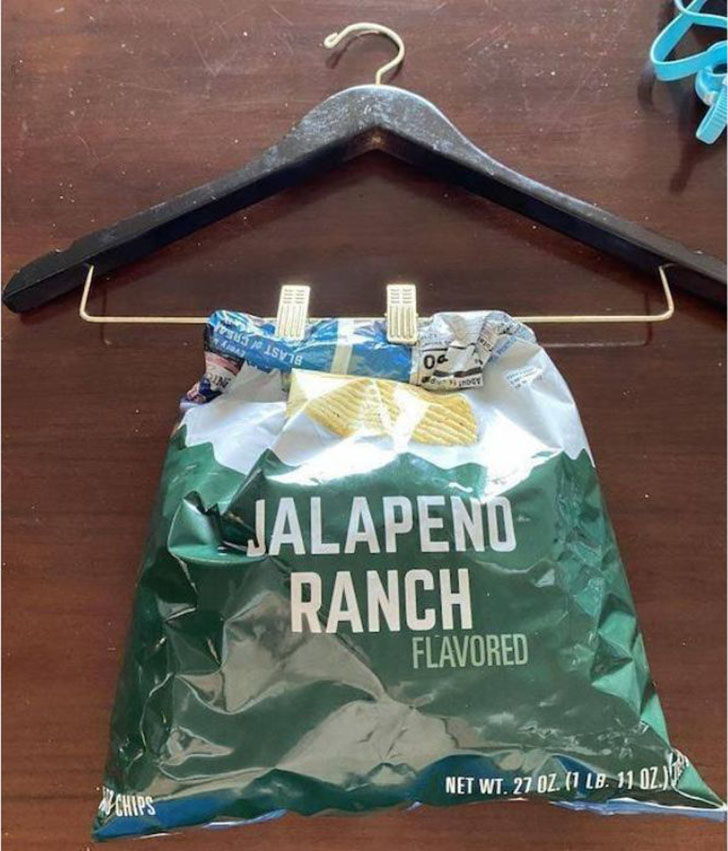 ebaumsworld
Have you ever rolled up a half-eaten bag of potato chips only to have it unravel? Then, the next time you go for a snack, the chips are totally stale from the bag opening up? If so, you'll want to pay attention to this next hack that is so dumb, it's smart.
The solution is probably hanging in your closet. Just fetch yourself a coat hanger with hooks and clamp them over the top of the bag. Not only will your potato chips stay fresh, but you could hang them up somewhere, so this trick is a storage saver as well. That's a win/win.
Easy Trashcan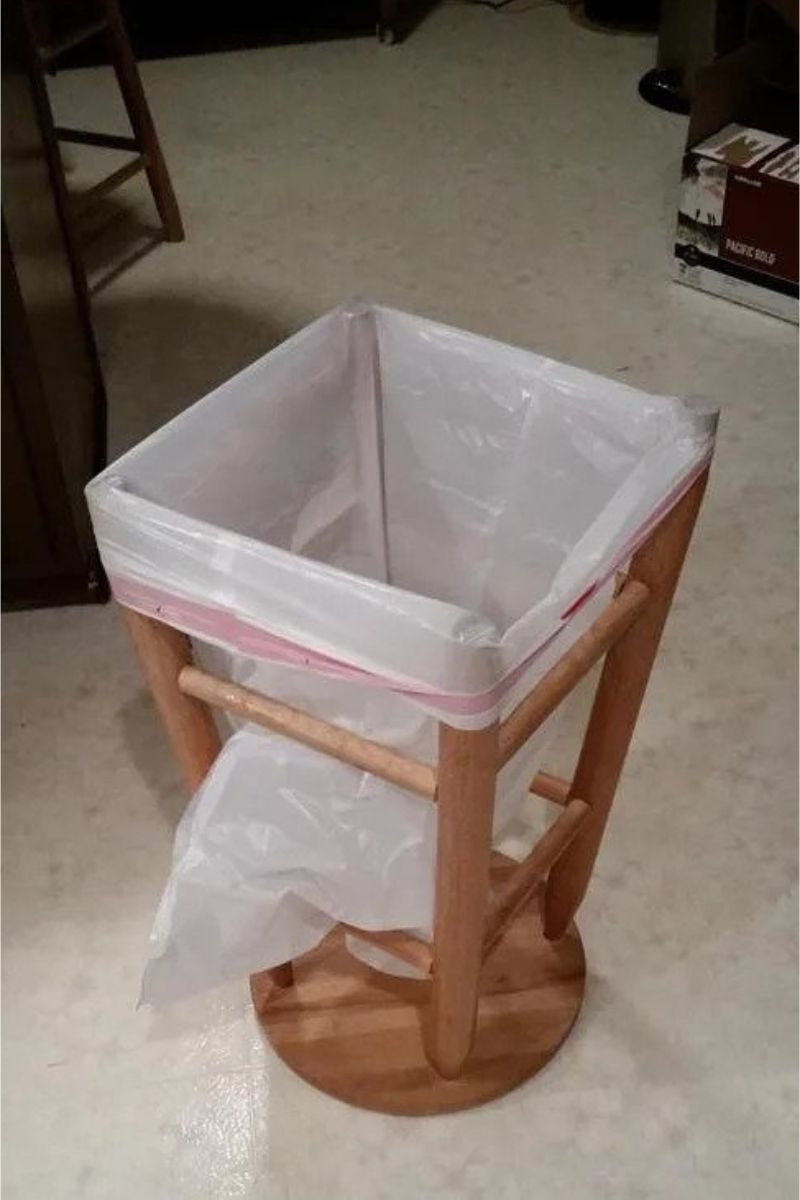 Yahoo
Life can get messy and trash cans can be pricy. We have a quick fix that will give you an amazing trash can in a pinch. You just need two items to pull off this DIY hack: a bar stool and a trash bag. Flip the bar stool over and attach the trash bag over the bottom of the legs.
We told you that this trick was easy. Never again will you have to hunt down a trash can when you have a bar stool in the house. We like this one because it costs next to nothing, and who wants to spend all their dough on a fancy waste basket?
Pizza Box Dust Pan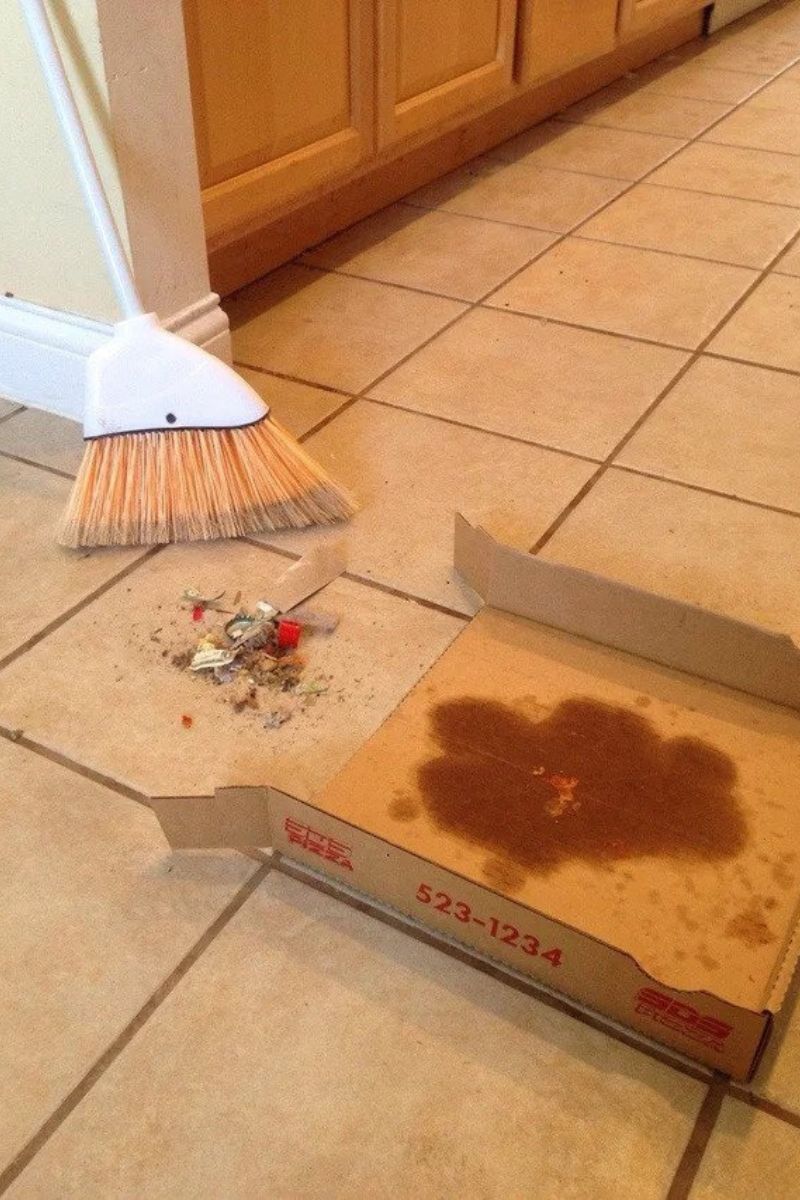 Reddit
Looking for a home hack that can help you clean up quickly? Can't find your dustpan for some odd reason? Don't sweat it because we have a way for a cleaning tool to be delivered right to your front doorstep. All you have to do is call your local pizza place and have a pizza delivered.
You heard that right. After you enjoy scarfing down the pizza, don't you dare throw away that leftover pizza box because it can double as a dust pan. This is one of those tips that's so obvious, we have to wonder why we didn't think of it first. It's genius!
Baby Carrier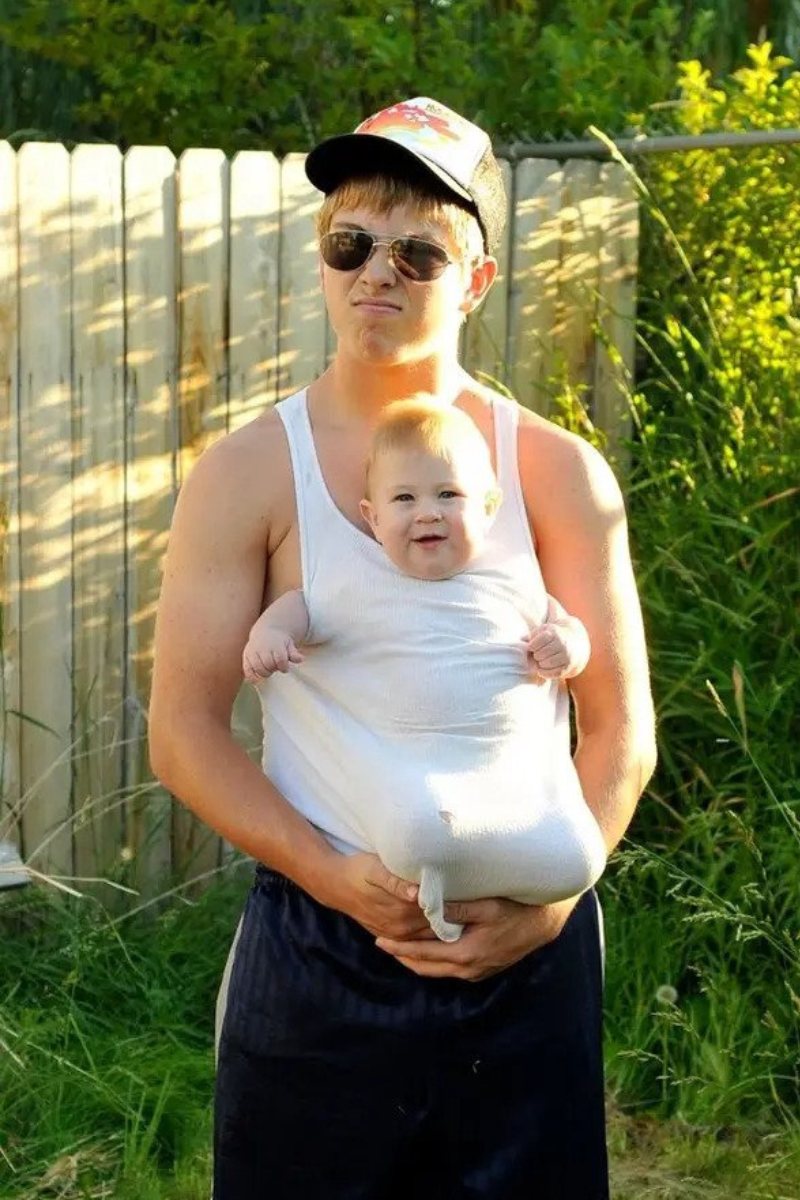 Buzzfeed
These days, it seems like baby gear is available for every parenting situation. Baby carriers have become a convenient way to wear your little one close to your chest. And the truth is that they can be a bit pricy. But we have a cheap parenting hack to help your wallet.
Don't bother buying a pricy carrier because this smart gentleman came up with the perfect trick. You just need one item and it might just be waiting for you in the top dresser drawer. Grab a white undershirt, shove your infant under the shirt, peep their head out of the collar, and tuck it under their bum.
The post Life Hacks So Stupid They Are Genius appeared first on BetterBe.