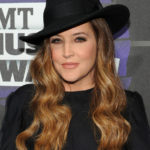 Forbes
Advertisement – Continue reading below
Born on February 1, 1968—exactly nine months after her parents' wedding—Lisa Marie Presley is the spitting image of her father, the King of Rock & Roll, the one and only Elvis Presley. She has had a career as a model and has grown as a respected music artist.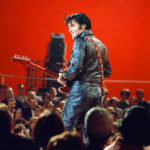 Daily Herald
Elvis was at the height of his career during the mid to late 1950s, but by the time Lisa Marie came along, he was trying to relaunch his career. As such, he appeared on an hour-long broadcast called the '68 Comeback Special, which was, as Rolling Stone magazine put it, "one of the greatest performances of all time."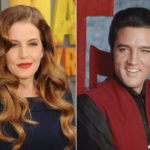 Page Six
Lisa Marie resembles her dad so much that even former Japanese Prime Minister Junichiro Koizumi took notice. The Prime Minister was visiting Lisa Marie and President George W. Bush at Graceland in 2006 when he told her "You look like Elvis," to which she gave a response in Japanese.
"The visit here is an indication of how well-known Elvis was around the world. A lot of people are still singing Elvis Presley songs here in the states and there's a lot of people who love Elvis Presley in Japan, including the Prime Minister. This visit is also a way of reminding us about the close friendship between our peoples," President Bush said.
Advertisement – Continue reading below